There are so many books out there it can be difficult to make the positive decision to try out a new author, but there are some amazing self published books out there. Having self published myself, I have made a positive effort over the past two years to read and review a selection of them. OK, some books are not my type of read, (everyone has there only personal taste), but others, in my opinion have had great storylines, interesting characters, and have been well written.
If you want to read something different, it might be worth trying an unknown author, or even one from the list below...
Free, Anthology, FREE with stories for all ages, A World of Joy, Authors: Various ASMSG
http://www.smashwords.com/books/view/383338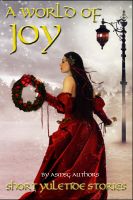 Short Story, Dante's Day Off,
Author: S L Wallace,


This is just a SMALL sample, there are so many more great books out there...